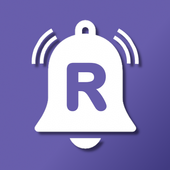 Ringo - Download For Android
The Description Of Ringo
Ringo Ringtones app offers hundreds of top ringtones and notification sounds in the most popular categories. It also provides tools to easily manage all your phone's ringtones.

All for FREE and WE DON'T COLLECT OR STORE YOUR DATA

Customize your phone's ringtones
Ringo allows you to easily change your phone's default ringtone, SMS ringtones, notifications sounds and alarm ringtones.
Also, you can set custom contact ringtones to identify who is calling.

Download ringtones, download sounds
Our ringtone app allows you to download for free any ringtone or sound to your phone.

Ringo Ringtones Categories
Unlike the Zedge ringtone app, Ringo free ringtones categories contain ringtones that are relevant to each category. Also, unlike the Zedge ringtone app, Ringo free ringtones does not include multiple copies of the same ringtones.

Our ringtones app has the top ringtone categories:

Animals ringtones, Classical music ringtones, Children ringtones, Funny ringtones, Comedy ringtones, Contact Ringtones, Dance ringtones, Hip Hop ringtones, Love ringtones, Notifications tones, Movies ringtones, News ringtones, Pop ringtones, R&B ringtones, RAP ringtones, Soul ringtones, Reggae ringtones, Religious ringtones, Rock ringtones, Sayings ringtones, Sound Effects, World ringtones, Instrumental ringtones, Country ringtones, iPhone ringtones... and more being added regularly.

Factory Ringtone Categories
Also, Ringo Ringtones app allows you to access and assign your phone's factory ringtones directly form the app. A much simpler way to set your factory ringtones! No need to access your phone's settings.

Find which contacts have custom ringtones
Our ringtones app shows you all your contacts with special ringtones (not set to the default ringtone) and allows you to reset them to your phone's default ringtone.
Also, Ringo Ringtones lets you know if any assigned ringtone file was deleted by mistake causing ringtone problems.

See your default ringtone settings
Ringo shows your phone's default ringtone setting on one page: default ringtone, alarm ringtone, SMS ringtone and Notification sound.

Share ringtones and cateogries
Our ringtones app allows you to share your favorite ringtones and ringtone categories with your friends. Even when they have not yet installed the app.

Other features
- Keep your favorite ringtones in one list for easy access.
- Search any keyword or phrase to find your favorite ringtones.
- Manage all your saved ringtones from one list.

If you have any questions, comments or suggestions, please email us at contact@centralparkapps.com.
Ringo Additional Information
Latest Version:

1.5.2

Publish Date:

2019-10-27

Requirement:

Android 4.4+
Post a comment below
There are no comments yet.
Authentication required
You must log in to post a comment.
Log in